"Outside of a teddy bear, a book is man's best friend. Inside of a teddy bear it's too dark to read!"
OK, I confess … I borrowed this quote from one attributed to Groucho Marx, substituting teddy bear for his quote that said "dog." (No offense, Rover). The quote is actually a bit sexist as applied to teddy bears, as they are extremely popular with the ladies.
It's true that they were originally considered a toy for little boys, since girls had their dolls, but when they rapidly climbed in popularity, soon after they appeared on the market, age and gender went out the window.
Teddy bears were appreciated and loved by one and all.

Why do we collect teddy bears?
A good question, but the answer is many faceted.
A great article by Mark McKinley, on the psychology of collecting, appeared a few years ago in The National Psychologist, an Independent Newspaper for Practitioners.
McKinley states that everybody collects something and traces our interest in collecting back to our childhood and simply grew from there. He sites a long list of things people collect, and shares some interesting names for people who collect various things.
Did you know that a postcard collector is called a deltiologist?
A coin collector is known as a numismatist, clock collectors are horologists, and if you collect subway tokens you can be referred to as a vecturist!
Of course we all know that teddy bear collectors are known as arctophilists.

The article goes on to suggest motivations for why we collect - some for investment (although we highly discouraged this when we sold old teddies, as the market can be very fickle when it comes to secondary values).
Some collect for pure enjoyment, to preserve something from the past, and still others collect to enhance their social lives, attending teddy bear shows and exchanging information with like-minded souls.
If you talk to a member of Good Bears of the World, you will discover the incredible rewards that await you when you gift teddy bears to children and adults in need.

We recently read a statement that said "It's amazing how many adults who are perfectly normal in every way - collect teddy bears!" That's very likely one of the big reasons they are perfectly normal!
A teddy bear blog offered four psychological powers of teddy bears.
First, they are the symbol of child-like innocence. Second, they remind us of a special person who loved us and brought us a teddy bear. Third, they are treasured for the memory they represent if we received it for a special occasion (birthday, Christmas, etc.).
A fourth is the power of the soft touch. A huggable, warm teddy bear bring immense psychological comfort.

We asked our readers to share some thoughts on why they collect teddy bears and received some wonderful responses.
Laure says she doesn't remember when she started collecting bears, but made the comment that we hear frequently - "I buy when a bear speaks to me!"
She does not know how many teddies she has, but stated that it took over 2 hours to dust them, and even though she is running out of space, she plans to keep "sneaking them in to the house."

Billy tells us that he collects teddy bears because they make him happy, taking away bad feelings that might come up. "A teddy bear takes us back to our childhood when we had no worries."
Our first introduction to teddy bears often begins when we are very young.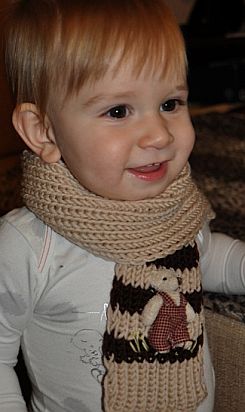 We love wearing teddy bears on our clothes!
---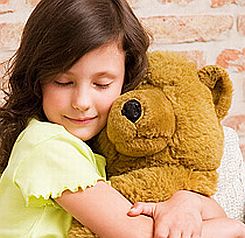 Teddy bears always bring us comfort.
---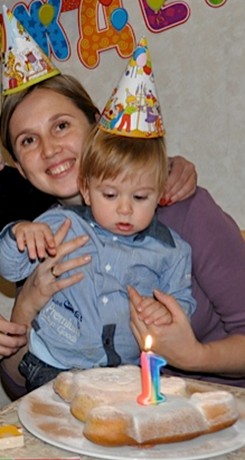 We are introduced to teddy bears when our first birthday cake is a Teddy Bear! Oksana, from Kiev, celebrates with her son!
---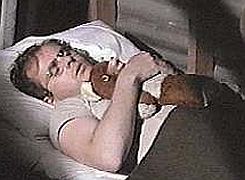 Radar, from the TV Series "Mash," always slept with his teddy bear!
Teddy Bears are the safest, cuddliest people in the
whole wide world.