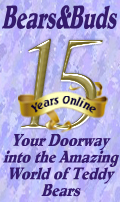 The Original Online Teddy Bear Magazine

Teddy Bear & Vintage Toy Appraisals

January 2021

Introduction . . .

I am now honored to reach out to the collectors and owners
of unidentified bears, stuffed animals and vintage toys.

Ken did this for years and was an expert appraiser. I was his understudy or apprentice and together we viewed and enjoyed each and every request that came our way.

Appraising bears online will be a fun adventure for all of us. We will share our discoveries here on this web page.

Meeting new faces, in teddy bear form, and sharing the knowledge I have gathered, will be a joy. Together we can discover that everything old can be newly appreciated!


Beary best,
Brenda Yenke

How much is your beloved bear worth?


Cursor down to discover the appraisal procedure.

Hi Brenda,
This little teddy bear is 16" tall. He is very light but he is very hard and crunchy so he's probably straw stuffed. He doesn't have any claws? He is jointed but his joints are very weird in that you can see holes in the shoulders and hips where the (pins?) joints are? He seems to have glass eyes. He's orangish gold and he has a lot of mohair. He has 5 joints. He's very flat and he doesn't have any hump. His growler is in the front? behind his belly but does not work. Please let
me know how old he is and maybe where he came from?
Thanks so much, Dawn
Hi Dawn,
Your mohair teddy has many characteristics of a Japanese maker with the metal pin jointing in his arms and legs. They made him in mohair, so there were no short cut in quality material. The long torso is indicative of Japan, with no discernible hump on the back. His ears are sliced into the head, a time saving technique that helped with their production lines. No claws, but a horizontally hand stitched nose and slight mouth. The pads are wool felt and nicely finished, with a slight point on the toe. He is excelsior filled, and seems to have side seams in the body. Most teddies were front and back in their patterns. I see the squeaker in the tummy. Most are nonworking at this point, with the slightest air making them silent. He dates to the 1930s, and has glass amber eyes. Value for your teddy would be $375.00.
Brenda

Hello Brenda,

I'm delighted to have acquired this beautiful musical Alpha Farnell begging black Spaniel dog - I've definitely got a case of Puppy love with this beauty.
He is 17 inches tall. In excellent condition with full mohair coverage;
Brown and black glass eyes with a hand stitched nose and mouth. He retains his original blue on white Farnell Alpha Toys label on his underside and working musical box, which is activated via the attached key and plays the tune ' Brahms Lullaby'.

He is missing his stop and go pin, which I presume was possibly removed to enable continuous play when placed down in a nursery setting.

Dawn

Hi Dawn,
What a special Farnell spaniel! He is mint, with luxurious black mohair and beautiful brown glass eyes. I would say he is from the 1930s, although that blue and white embroidered label dates from 1925-45. The music box works perfectly, and his begging position is adorable. Farnell made quality items, as we know from their popular Winnie the Pooh. Although they did have a time of making less expensive products, this was merely to provide toys during economic downturns. The fire in the Alpha Works factory happened in 1934. By 1937, they recovered with a new factory! Yours dates to this new beginning. The vertically stitched nose and mouth extension was hand stitched. At 17" he is considered a large sized toy. Their musical offerings were considered top notch, labeled as the best quality. Value for your near antique begging puppy would be $1,000.00
Brenda

Hi Brenda,
I have this Teddy I would like information on if you could help. His arms and legs move and he's got a crunchy belly when you touch it. He is 12 inches tall and 6 inches wide. I believe his eyes may be wood definitely not glass.

I found him on a selling site and the lady I received him from had no information on him. I had bought him for my sister for a present but would like to find out more information on him as we know he's old.
Thank you,

Penny

Hi Penny,
Your purchased teddy bear is an American one, named Bruin, from BMC. It was an early maker, only viable for a few years-1907-1909. They made a classic teddy, with shoe button eyes, a good quality mohair, felt pads on the arms and legs, and a vertically stitched nose with a loop outer stitch. His arms are very long, a characteristic of early bears. The stuffing is excelsior, with some loss in the body section. His pads are recovered using an old knitted sock material. The Bruin had an ID tag on the right footpad, but these are very rare to find today. It was an embroidered brown label with the BMC trademark. The claws usually numbered four on each appendage, and his ears are cupped and sewn toward the head seam. The color of your example has a slight apricot tone, and his condition is very good. I am sure your sister will love him! He was made in New York, and is over 100 years old, a definite antique! I would date him. to 1908, with a value of $1,200.00.
Brenda

Hi Brenda,

My mother-in-law died in 1922 and this little bear was in a plastic bag in her closet. Her children think it was hers as a child, whether to her first, or a hand me down. She was born in 1922 to English parents. It is mohair and a 'like new' piece can be seen inside the right ear. It crunches when you squeeze it, making me think it is stuffed with 'wood wool'.
It has glass eyes and it has metal rod jointing. Since it's in bad shape, some of the wire can be seen sticking out of the left thigh.

Nose and mouth are embroidered on with brown thread. Pink pads on extremities appear to be a worn down knit of some sort. Vestiges of thread designating 'fingers' seems to be there. It has a squeak box that appears to be bursting out of its tummy. It still works. What really throws me off is the 'Made in Japan' tag on the back seam. Is this a knock off? It's definitely old, is it worth anything?

Should I be stitching that ear back in place, tightening joints and such, or would that ruin any value?


Vicky

Hi Vicky,
How nice you have a perfectly kept teddy in excellent condition with an ID tag. The tag on the bear is not incidental. All imports coming into the country had to be marked. Known as the McKinley Tariff of 1890, the words Made in preceded the country of origin. They did a few examples, most pin jointed as your example. After WWII, Japan really got into the toy industry. Yours is mohair, has glass eyes and dates to the early 1950s. The ears are sliced in, a very important time saving technique. At 11" he is referred to as doll sized. The neck is not jointed, a common feature in many of the Japanese bears. His pads are a fabric, with a slight nap. There is a squeaker in the front around the tummy, but by now, most are not working. The slightest bit of air renders the device voiceless. The nose is sewn in a vertical stitch, with a cord mouth. ID tags really add value, since many are missing. Teddy was well guarded, a tribute to his very fine condition. His ears are reinforced with wire to help him keep that perky sweet look.
Value for your vintage bear is $125.00.
Brenda

Brenda,

I have a large brown stuffed 17" Bear that belonged to my Mother in law.
She passed at 99.
I believe it could be mohair with Rexine paws. The paws are leather look and so is the nose. It is jointed and has glass eyes. There is some sort of box inside that shifts back and forth but no sound. There is a tag that says "made in England". I am sending pictures for you to look at. I have tried to research and think it could be a Chiltern Toy.
Thank you for your help,
Shirley

Hi Shirley,
Your heirloom teddy is English, as the Made in England tag reveals. Usually, with companies that manufacture teddies, or animals, the tag will first highlight the company's name, then the declaration of the country. This leads to possibly it is an artist creation with the styling of a Dean's bear. The material is actually sheepskin, pure wool, and quite plush. The pads seem to be painted over the leather, as noticed in the areas without the color. Rexine is similar to oil cloth, where a cloth fabric is painted. The nose is leather as well, perfect and a bit large. He has cord stitching under the nose for his mouth. The eyes are amber glass, nestled deep in the wooly face. Imagine how therapeutic their bear is for holding..warm and comforting! It is said that wool actually provides added endorphins, and helps you sleep better.
No wonder sheep are so docile!
At 17", this is considered a large sized teddy. He is five way jointed and possibly stuffed with kapok and excelsior. Many of the English companies had tags sewn unto their feet, bu this would have been too cumbersome with a painted leather pad. He dates to the late 50s, early 60s.
Value would be $250.00.for your vintage teddy!
Brenda

I should start by saying that
I don't know much about teddies.
Brenda, I purchased the bear from an elderly gentleman at flea market in Los Angeles.
I found the bear buried at the bottom of a dusty box with several smaller bears. The man didn't seem to know much about them. I'm not entirely sure why I purchased this one but there was something about him that caught my eye. He is 18" tall and eyes appear to be glass. Just handling him, he feels quite old. His little neck ribbon, which seems to almost be sewn into his head joint strikes me as being from the 1930's. His fur is shorn pretty short and a bit matted.

As you can see he's made up of two colors. I can feel his moveable joints have discs inside them. When I squish him, he's very hard and a bit crunchy. I'm not sure how to judge him, condition-wise, but if he's quite old, I'd say he's in really nice shape and well-made. The stitching on his paw pads is really lovely. I've done a little bit of research, and I wonder if he's French.
Sincerely,
Melanie

Hi Melanie,
Your discerning eye was correct with your conclusion of French for your large teddy! He is in excellent shape and dates to the 1940s. The company name was Fadap, and formed in 1920, in Divonne-les-Bains, near the Swiss border. He has the characteristic wide body, full shoulders, large cupped ears, and felt pads with the claws over sewn into the felt. Their earliest bears had longer arms, so yours reveals a shorter extension. The cotton fur is matted and seems to have been made for a teddy clown, with the contrasting shades. The hand closed seam is in the back, He is stuffed with excelsior, and the foot pads come to a point, a more common trait in the 1940s. The eyes are glass and were painted to match the ivory felt pads. They ceased production in the 1970s.
Value for your 18" French teddy would be $300.00.
Brenda

Greetings Brenda,

My mother-in-law purchased the bear in Hohenwald, TN at a junk store in the early '60's. Not knowing what she had, she pulled the button out thinking it wasn't suppose to be there. She also bought a larger and smaller one at the same time paying 25 cents each. Let me know if you need any more pictures. You can use the pictures on your web site.
Will be interesting to know about this bear.

Harold

Hi Harold,
Wow, an original teddy bear by Steiff. She had a good eye back then for quality! The middle mohair bear is actually 14" and is a beige color with a production date of 1951. The interesting fact with this bear and it's size, is that Steiff usually had horizontal noses for teddies under 16". That was an edict for their early ones. Steiff was the originator of the jointed teddy bear, but it was called Barle at first. Not until Theodore Roosevelt refused to shoot the black bear on the Hunting trip/Border dispute in MS did Clifford Berryman capture the shivering cub with TR and his hand out saying he was drawing the line. Little Teddy's prayer in 1906, first used the phrase Teddy's and Teddy Bears in print. Steiff is known for quality, and this still remains. He is five way jointed, stuffed with excelsior, has glass eyes and a hand sewn nose, and mouth extension, and claws. The wool felt pads are in great condition.
Value for your heirloom Steiff teddy would be $350.00, even without a button!
Brenda

Hi Brenda,
I live in Belgium. A while ago a friend of mine cleared a house and asked me to remove everything. In one of the bedrooms I found an old suitcase under a bed with a teddy bear in it. Once at home I gave the teddy bear a closer look and I have the impression it can be an interesting item. I have no further information about it and I hope you can tell me more about this bear.
I wish you a lovely day,
Filip

Hi Filip,
Your suitcase teddy bear is from Austria, under the name of Fechter. He is fairly large from what I can see, perhaps 24" or larger. Fechter was formed in 1939 in Germany, then moved to Graz in 1948, after WWII. Berta Freida Fechter was a homemaker for bears, known as the cottage industry. Their move to Austria enabled them to expand and create a large sized factory. His material is a silk plush, with contrasting red wool felt pads and an open mouth design. Many of the Fechter bears had open mouths Almost as if they can talk! The nose is vertically stitched with a drop stitch to the open mouth. His eyes are amber glass. He was originally white it seems, with slight aging. He is five way jointed, has short arms with drop shoulders, and a very round tummy. Business was good but Berta died in 1973, then Willi closed the shop in 1979.
Your example dates to the 1950s, and would have a value of $175.00.
Brenda

Hi Brenda,
I've recently gotten involved with collecting old bears so I have very limited knowledge and was hoping you could help identify him and give
his value. I purchased this bear recently at a Wisconsin antique mall. He's very big! 28" tall and I think he may have mohair fur? I'm not sure what kind of eyes he has.
He is very crunchy everywhere maybe he is stuffed entirely with excelsior. He is fairly heavy. All of his joints
work though they are a bit loose. He has a fairly pronounced hump on his
back.
I think i feel a growler in his back but he doesn't make any noise. He has unusual claws on his feet so it makes me think that he had his pads replaced and someone took some artistic license? His three claws on each foot meet at a point on the edge of the bottom of his feet. He has three 'normal' claws on each hand/paw. His nose stitching is horizontal.
Thanks,
Dawn

Hi Dawn,
Wow..nice large bear, at 28" he is one of the bigger examples. He is German, and resembles those from Cumo & Otto Dressel. Formed in Sonneberg, they were manufactures and exporters of toys.The new company name, was designated in 1873. They mainly made dolls in the 1890s, then by 1908, they advertised an array of animals and bears. By 1922, articulated bears were common. They were a very large producer, with quality products. Your example dates to the 1920s, with gold mohair, large full body, shoe button eyes that may be replacements for glass eyes, and his horizontally stitched nose with a slight mouth. The muzzle area is well formed, and his ears are cupped. The mohair is in very good shape, which means he was well cared for, and handled sparsely. The shoulders are high on the body, with felt replaced pads and three sewn claws on each appendage. The feet claws were sewn together, originally they were separate like the hands. His feet are formed and he has a slight hump on the back. This hump relates to the should blades in a real bear.
Value for this sweet teddy would be $1,200.00.
Brenda

Hi Brenda,
I have a teddy bear that belonged to my Grandfather. He was born in 1896, born and raised in Massachusetts I'm guessing he was given this bear somewhere between 1896-1906. The bear is 22" long, covered in (now very worn) golden mohair. The stuffing has a "crunchy" feel when squeezed. He has a pointed snout, brown cloth nose, embroidered eyes and mouth, cream-ish colored cloth on the bottoms of his feet.
His arms, legs and head move. He has a distinctive red tassel by his left ear that feels like it's made of paper. I've been unable to identify its maker. My thought is the red tassel is the real clue. I once saw a photo of a bear made by Talli or Tali that looked similar. I can't remember if that one had a tassel.
Thank you, Beth

Hi Beth,
Your heirloom teddy bear is an example of American workmanship, emulating the Ideal Novelty and Toy Co.
The low set shoulders, large, full body, and arms with a slight wrist curve dates him to 1919. Twill noses were popular on American bears, it was cost effective for ease in sewing. The slight mouth is cord. His eyes are replicated in stitch, while the original ones were amber glass and merely inserted into the head on wire shanks. These were no child safe, so perhaps they were proactively removed at some point. His stuffing is excelsior, which contributes to his good stance. The hand closure seam is in the back and he does have significant hair loss, but he is five way jointed. The tassel is an add on from his past, possibly pretending to be a tag in the ear. It is older paper, but not related to teddies background. The ears are cupped and sewn into place toward the side of the head. He is an antique at this stage. The felt pads have been recovered. If you have pictures of teddy and any family member, that helps with provenance. Teddy bears were made for boys originally, girls had dolls.
Value for your 22" would be $400.00.

Hello Brenda,

This bear belonged to my mother as a child. It was given to her by her grandmother. For the last twenty years it has been stored in a glass cabinet. My mother has always said it is a Steiff bear. There is a hole in the left ear, but no button remains. The head does swivel, and it has felt pads and glass eyes. It has a working squeeze music box in its chest. The bear is 18" tall. The small triangle nose is horizontally stitched. I'm trying to identify it for possible sale to help with her care now.

It's in good condition although the right ear has clearly been sewn back on, and there is some staining on the foot pads. There is a definite crease in the chest from pressing to play the music box.

The pink color is pretty striking despite the wear and tear of handling when my Mom was little.
Thanks so much for your help.
Best,
Valerie

Hi Valerie,
Oh what a sweet teddy! Your heirloom teddy has a Swiss origin, with the beautiful melodious music box. He was referred to as a Helvetic teddy, made in the 1920s and was first advertised in the Toy World journal from 1928. The name Helvetia, is the Latin name for Switzerland. However, there is no known factory that existed under this Helvetic name. Upon further research, some have assumed that a German manufacturer, Joseph Pitrmann, known as Jopi, also had this pump music box. The construction was a bit different, with eyes inside the head seam, and most had vertically stitched cord noses on the larger bears. So, I am going with the name Helvetic, with the wide apart eyes, shaved muzzle and horizontally stitched cord nose. The pink mohair is long and dense, the porcelain eyes are original, with full ears, and four claws on each limb. He is five way jointed, and stuffed with excelsior. The pads are wool felt, with some wear. At 18", this is considered a large sized teddy with a singing tune to match. If you have pictures of your Mom and teddy that would increase the value with provenance. Value as is would $2,000.
Brenda

My bear Roufus is 29" tall and until recently, he did growl. He is mohair, filled with straw and is being eaten by moths? He is currently in deep freeze thanks to your advice.

My mom says that he is a Steiff but he has no button in the ear. He was given to me when I was born, 1951, so he is 69 years old. I was born in Guatemala, Central America and there is a large German population there which would coincide with the bear being a Steiff. Anxiously awaiting info about my friend.
Manola

Hi Manola,
Your very large teddy is German, but not from Steiff. He most likely was made by the cottage industry of Hermann. Johann Hermann (1854-1919) and his wife, Rosalie began their factory with wooden toys back in 1896. In 1913, they enlarged their premises to include plush animals. They had six children, all who eventually joined in the plush, felt and velvet animal production. Located in Sonneberg, Neufang their famous work ethic was appreciated. Within this family, five firms were established-Bernard Hermann, Anker, Baumann & Kienel, Max Hermann and Arthur Hermann. Know for their quality plush inset muzzle design with shorter wool fabric. horizontal cord noses with an inverted Y mouth, ears sometimes contrasting with the body fur, and great voices, (growlers). Their eye were a red glass. Several designs existed, most 5 way jointed, and cardboard ID tags were sewn unto the chest. Roufus at nearing 30" is very large. His fur is a curly wool, almost like original sheepskin. The stuffing is excelsior, and the original pads were wool. It appears to be pulling away from the center seam, which could be gently and carefully hand closed. He most resembles the Hermann -Spielwaren, under the direction of Max Hermann. After WWII, he fled Sonneberg and went to West Germany to avoid the communist take over. A new location was formed in Coburg, Bavaria. Your teddy, accordingly dates to 1951 as you mentioned. If you have pictures of you as baby or youngster, and teddy,— that increases value and is known as provenance. If not, please start the documentation now. I would try to place him in a large clear plastic bag, enclose some cedar blocks or Enoz lavender scented moth packets, to help with the deterioration of the wool. Leave him in the bag, and check at 1 week. If any little critters are deposited within the bag, you can see them. Empty and start anew with additional moth repellents. You could leave him in there for up to 2wks. Freezing was a method we were advised not to do..temperature extremes deteriorates fabric as well. Value for your very large teddy is $450.00.
Brenda

Hello Brenda,
I've recently acquired this bear from an antiques dealer who said it was from the estate of a local historian. It is approximately 12"-13" (depending on whether or not mohair is measured), and has no button, tag, etc. The filling seems to be excelsior since it is hard and crunches and it doesn't seem to contain a squeaker or growler. The joints are disks that can be felt and the eyes are "boot-button." Each foot pad is in excellent condition and he lacks embroidered claws. He does have an inscription on his right foot pad that seems to say Steiff and contains the number 10. There are other words that I can't make out. Thank you for your help!
Keri

Hi Keri,
Your teddy is an artist teddy made by Steve Van Houten. He was very popular during all the teddy bear shows and related to some pretty famous parents..Lin and Jon Van Houten. Their designs were termed Land of the Merrylights. Known for the totally hand stitched designs, Steve also preferred to do one of a kind bears when approached for artist work. Your example dates to the 1980s-90s. It is mohair, made from the angora goat fiber. It is stuffed with excelsior, like the original examples. The felt pads have a signature on the right foot, and the number 10 may refer to the edition of this particular bear. As far as historians, this family collected antiques and lived with this primitive adventure for their inspiration! Each piece they made was original and designed with their artistic gifts. Ken was so enamored with a 4' example Steve made years ago, he dressed him in an Army uniform to stand guard in our family room. This bear was featured in the Teddy Bear Sourcebook by Better Way Books written in 1995 on page 170. The chapter was titled, "A Salute to the World's Most Popular Toy". Your originally designed teddy at 12" would be valued at $125.00.
Brenda

Hi Brenda,
This large one measures 20". The head, arms, and legs fully rotate. The eyes are clear buttons. It was found with the eye glasses. I'm not sure if they are original to the bear. The mouth and nose are woven. The feet and hand pads look to be felt. The fur looks good overall with some loss in areas.
Gabriel

Hi Gabriel,
This is a very gorgeous teddy, with good coverage of the golden mohair. At 20", he is considered a large bear. The outreaching of the arms, makes him very huggable. As my late husband use to say, when you give Teddy a hug, who lets go first? Ahh, he happens to also be American, from the Gund company. Their's is an interesting company, one that still makes teddies, but they are imported today :(. Your example dates to the late 1920s, with no inset muzzle, just a nicely formed snout. The nose is horizontal on the early ones, as shown in Teddy Bear Treasury I, page 47. Our example has a hand tag, which is very unusual to find nearly a century later. Your teddy is hand closed from the back, and has a long extension for the inverted V mouth. The glass eyes were amber colored, simply on wire posts, which is why someone chose buttons to affix for his ability to see. I am sure the glasses helped..but were added too. There are no claws. The ears are placed outside the head seam, and are slightly cupped. He is five way jointed, and must have some kapok for softness. The wool pads are over stitched as most Gund's. For historical reference, once started by Adolf Gund as a German immigrant, the predecessor became Jacob Swedlin, a Russian immigrant who worked along side Adolf for several years. He was offered the business when Adolf retired. Today, family members keep involved in this venture, although there is a foreign entity who manufactures their products. Value for your teddy Gund would be $750.00.
Brenda

Hi Brenda,
This small one measures about 14". It has one glass, amber colored eye, and a woven mouth and nose. There looks to be a wood disk sewed inside the chest. It looks to be straw filled. One foot has 3 sewn claws, and the other has two. One paw has three sewn claws and the other two. There are some faint signs of blonde fur. The arms and legs fully rotate. The head looks like it did rotate, but it's been sewn still. The feet and hand pads look to be felt.

Thank you, Gabriel


Hi Gabriel,
This teddy is very well loved, as only his backing remains. He is American with the sliced in ears, a manufacturing choice to produce more teddies with less labor involved. The fine art of teddy bear making involves patterns, designs, and techniques as well as the hands on critique of the maker. The one remaining glass amber eye is very typical of the American market. They were simply attached to a wire and inserted-before child safety laws. He reveals a disk within the tummy, used for his voice, a squeaker. He has a hand closed seam in the front, revealing the gold mohair threads still intact on his inside. The neck joint may be missing in the body, as I only see the disc for the head. This could be easily fixed with a cotter pin and disc, or simply attach an old ribbon for a bow. There is no visible hump on the body. Back in 1907, the Columbia Teddy Bear Manufacturing, located in NY City did this sliced in ear on several of their models, and shoe button eyes. Your example could be from this firm, or developed as a similar style. We have little documentation as to other bears they made, aside from the Laughing Roosevelt teddy with an open mouth. By the way, the company was named after Christopher Columbus! Your example is later, mid 1910s, his arms are slim, with felt pads and shorter legs with formed feet. The glass eyes were from this period, shoe buttons were earlier. With the three claws, that also relates to Columbia. The nose is a simple horizontal cord with an inverted Y mouth. Value for your American teddy would be $150.00.
Brenda

'Sooty' what I would consider to be life size, at 22" long and 12" tall. Unjointed. Full coverage of black wavy Mohair with velvet pads. Excelsior and kapok filled. Clear glass eye's with black pupils (uncertain if they were originally painted).
Black silk cloth nose that is worn and shredding. Label to underside - institute of hygiene Pangure Pets Chiltern Toys. He is a lovely old boy, in great condition and came wearing his leather collar with lead. Based on research on his original label I now know that Harry Stone acquired Pangure Pets of Edinburgh in 1925 and have read that Pangure Pets were a division of H G Stone Chiltern.
Kind Regards
Dawn

Hi Dawn,
Your charming black Scotty does have a life like presence. Originally founded by brothers Joseph and Gabriel Eisenmann, the Eisenmann & Co. started in 1881. In 1900, Leon Rees moved from Germany to England to become Joseph's partner. As an interesting side note, he was marketing and sales and represented Bing as well. The story continues...Later, he also became his son-in-law. Chiltern Toy Works was opened and named for their location in England, Chiltern Hills. They only made dolls. In 1915, Master Teddy was created, their first teddy bear. Joseph passed away in 1919, and Leon inherited the Chiltern factory. In 1920, Harry Stone, originally from J.K. Farnell forms a new relationship with Leon Rees. Stone worked the design end, while Rees did marketing. The new company was called H.G. Stone and Co. Ltd. They opened a second factory in 1921 in Tottenham, using the Chiltern trademark. The Chiltern Toys logo was registered in 1924. The following year, 1925, Chiltern took over Pangure Pets from Edinburgh. They were known for creating animals from life, thanks to Paris designer, Ann Cameron Banks, from Salan des Humoustes. Your example dates to the 1930s. Wheeled animals became available from 1929-1947. The linen red and white tag reads Institute of Hygenics..either appointed by or commissioned by Royal Charter. The rest of the label is difficult to read. It seems to note the Paris design, a figural trophy within the bay laurel wreath and a noted degree of excellence.
Harry Stone passed away in 1934, and in 1963 Leon Rees died. The company was taken over by Dundee Complex, then in 1969, it became a subsidiary of Chad Valley. Back to Bing and the true to life bears they created..Leon Rees must have carried this request to Harry Stone, the designer. These pets are rare and very collectible. Your Scotty has a missing nose it seems, perhaps a rubber or plastic. Aside from that, the condition is good. With his pedigree and papers, he is royal as he is. All mohair, excelsior and kapok, with original glass eyes, his value would be $500.00.

Brenda

Hi again Brenda<

This is a truly amazing bear and in wonderful condition.
Named Jefferson and was sold as a 1920's. 21" tall American Teddy Bear; believed to be a Knickerbocker sitting by with magazine. He is a rather special bear as he appeared on the front cover of Teddy Bear Times magazine; Millennium Edition.

He is a 5 way jointed, excelsior filled bear, and is made of the finest brown shaggy Mohair that is as soft as silk. Painted back glass eyes, hand stitched nose and mouth with 5 claws stitched on his feet and paws.
Dawn
Hi Dawn,
This is a beautiful teddy, but I think he is more German than American. Knickerbocker teddies were available from 1925 at the earliest, when they created a permanent identification tag. Few have surfaced at this early time, but similar characteristics should have been established and followed for pattern continuity. They are know for their vertical cord nose, amber glass eyes, placed wide apart on the head, and large cupped ears located between the head seams. There are no claws on the hands or feet. Their wool pads are oval shaped on the feet, with an extended length for the hands. There is no noticeable hump on the back.
So, to begin at the top with your brown teddy, your painted glass eyes (a trait with Steiff, and other good brands..), horizontal stitched cord nose, a well formed large natural muzzle, not shaven, and the wool foot pads come to a point at the top. There is a hump on the back. At 21", he is a great bruin and could possibly by a Petz. They have all the traits of your bear, and produced teddies until 1967. Located in Neustadt near Coburg, they even produced mechanical. This was one of Ken's favorites. In Teddy Bear Treasury I, page 71-73 are a few of our Petz bears.
Value would be $1,200.00.

Hello Brenda,
I believe to be a rare find, especially in such great condition. I know from information sourced that Farnell first produced their white art silk Lady Kitty in 1935 and due to its popularity led to the production of a musical Lady Kitty in 1937. My Lady Kitty is 14" tall. Full coverage, no thinning or loss to art silk.
Original blue glass eyes. Pink hand stitched nose and mouth. Working musical box; tune is unknown to me.
Original taffeta jacket and bonnet. Jacket has sustained some moth nibbles to the frilled collar and to the back, however has protected the cat from any nibbles.
Dawn
Hi Dawn,
Great info you referenced for this Lady Kitty by Farnell! With the iconic production of their felines they were thrilled to have such overwhelming approval. First introduced in 1929, the Kittikins made their first appearance. The white cat was introduced after the blue Persian-actually a grey mohair. Then in 1930, the night dress version made it's debut, still in the Kittikins category. After the devastating factory fire, a comeback was launched for a white mohair Lady Kitty in 1935. Then came the musical version in 1937, who actually sang for collectors when they picked her up. Set her down, and the music stops. Genius interlude. She came dressed with a bonnet and jacket, frilly and fashionable. When sitting, she measures 14" to the top of her bonnet. With tags and ID, the blue on white label originally started in 1925, reading J.K.Farnell, an Alpha Toy. The blue glass eyes and apricot nose blends in with the ruffles on her jacket. They made white and grey plush kittens. It also spurred them to create a Puss in Boots in the 1930s. Farnell is long remembered for the original Winnie the Pooh teddy bear, who still resides in the NY Public Library! Value for your musical Lady Kitty in excellent original condition Is $2,000.00. Brenda

Hello Brenda,
We know some of the history of the teddy bear as it belonged to my husband's father. He was born in 1906. My husband can't remember the exact year his Dad got the bear, but knows it was when he was quite young. This bear probably dates in the 1906-1910 nor do we know the manufacturer.
Bear is 12" tall and has lost plenty of hair and the glass eyes. We assume the bear did have glass eyes at one time.
There has been critter damage to the bottom pad of the left foot and the tip of the right foot. The straw stuffing inside is separated in the lower part of the right leg producing a bend in that leg. The bear is jointed and appendages can be turned.
Carolyn

Hi Carolyn,
Your heirloom teddy has significance as it was made by the German manufacturer, Steiff. He is made from mohair with a combination of wool and a bit of cotton. He had a button at one time, with the name Steiff and the ff was underscored. They were merely clamped on in the early years! If you have pictures of your Father-in-law with the teddy, that would increase his value! Most collectible are the children's photos, and for succession, they carry the story forward. The Steiff Factory is located in Giengen, Germany. They were established under the expertise of Margarete, who at a young age of under 2, suffered a paralysis from contracting the Polio,Virus. She was a determined soul, and cheerful, so her good will was a shinning example for all. Her parents tried all kinds of medical cures, but she was to remain confined to a wheelchair as an adult. She had limited use of her right arm, her left foot was paralyzed, while her right foot had partial paralysis. Regardless, this faith filled girl/woman became a favorite friend to many. She took up sewing, and the rest of the story is iconic. "Only the best for the children", was her motto. First animals were from felt, all extremely valuable today. Richard Steiff, Margarete's nephew, exhibited for the company at the Leipzig Fair. He was a graduate of the Stuttgart Art School. In 1903, he developed Teddy Barle, the first articulated teddy bear. Steiff is still on top of the Bear world! Dating to 1907, your example of a 12" Steiff was at one time white, with this apricot colored nose and claws. This was the year of the teddy craze, where everyone wanted one. They were pricey compared to American made teddy bears. Butler Brothers imported the bears and made them available in the USA. The horizontally stitched cord nose with outer stitch around the perimeter is still in great shape, as an antique. Antiques need to be 100 years old to be granted this title. He has cupped ears, long arms and legs with defined ankles, and a slight hump on the back due to settling of the excelsior. The left leg could be gently repaired with insertion of crimped excelsior. His eyes were shoe buttons. A light professional cleaning might help remove some settlement.
Value as he is, with eyes inserted, and provenance would be $400.00.

Brenda

Hi Brenda,
We purchased this bear at an antique market in Clearwater, Florida
for $70.00. He is about 21" tall and I think he's stuffed with straw like material. He has the cute black button eyes and a great face. One ear is starting to come out from the inside, but his fur is in really good condition. We love the little hump back. Any info is appreciated.
Thank you.

Amy

Hi Amy,
What an interesting teddy you found at the FL antique market. At 21" this is a large sized bear, made of short mohair and stuffed with excelsior. He is five way jointed. With the hump back, squared off shoulders and black shoe button eyes, he most resembles the German traits. A toy company called Capelle and Braun in the Sonneberg area produced a very similar bear. The facial contour, turned upward pads on the paws and the horizontal cord nose will date him to the 1920s. The hand sewn seam is in the back, and possibly he has a voice box. The ears seem larger than most, and are flat as opposed to the cupped design. This side detail for the placement makes him have a gentle appearance. The pads are recovered, and he has a few areas of wear, but the condition is good. The leather collar with bells helps support his head, a nice addition. This company was known for their exported toys (bears, dolls, and animals), in various sizes. Value for your teddy would be $400.00.
Brenda

I have inherited this lovely antique bear from my mom, who passed away a couple of yeas ago.
No real provenance exists, unfortunately, except for a note she left me stating that around the time she was born (1925), a friend of the family bought it for her as a gift while in Europe on holiday, and brought it back to New York. The bear is 12 1/2 inches tall from butt to the tip of ears. The head articulates back & forth when the tail is moved left & right. Arms appear to be movable vertically, but seem kind of stiff, so I haven't moved them. After an extensive search online for images, the closest image I have seen is the bear pictured with you on your desk. It stopped me in my tracks! Andy

Hi Andy,
WOW..what a nice teddy bear! He hails from Germany, originally called Schreyer & Co. founded by two Heinrich's—Muller, and Schreyer, in 1912. The factory was in Nuremberg, better known as the toy capital. Both men worked for Bing, who invented the clockwork mechanism. They brought their expertise into this new company. In 1918, Schreyer left and Adolf Kahn became a partner. The name Schuco was given and applied for as the patent as early as 1913. Their mechanical teddies and toys were top notch. Your 17" mint example of the yes/no bear dates to the 1920s. He is mohair, has movable arms and legs and most importantly the ability to talk by saying yes or no. His pads are the early ones, linen. They are mint as well, because often this material showed age and wear. He has four black claws on each limb, and a perfectly detailed hand stitched nose. They made this teddy into the 1950s, but by then, the paws were turned downward instead of straight. This older mechanism is most dependable for the tail moves head. Later examples of the yes/no movement can be inoperable. The metal interior makes him a heavy bear, with the solid excelsior as stuffing. His value would be $3,000.00. A most awesome and mint teddy who is soon to be 100 years old and an authentic antique!
Brenda

How much is your beloved bear worth?

Ask Brenda Yenke

Appraisals are $20.00 for each item. (Bears, stuffed animals, vintage toys too)

Use PayPal (link below) to pay.

Send your bear photos to:

Please include as much information about your bear as possible: size, how it was acquired, various poses, and send 5-12 photos attached to the email. Please do not inserted photos in an email text. Thank you.

---

Do we have permission to show your bear
on this web page?

Only your first name will be published.
Please give us permission when you send your
photos in your email.

---

Available: Evaluation Certificate

Document contains a photo of your bear, the email request from you describing the bear, and the appraisal by Brenda.

The Evaluation Certificate will come to you in a pdf format for you to print and keep with your beloved bear.

Certificates are $10.00

for each bear.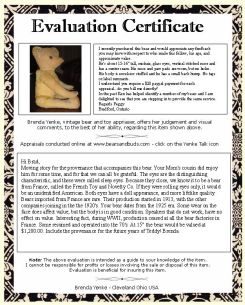 OR after a paid appraisal, should you wish an Evaluation Certificate, please use this PayPal button for ordering.
Please state the name of the bear in the comment box.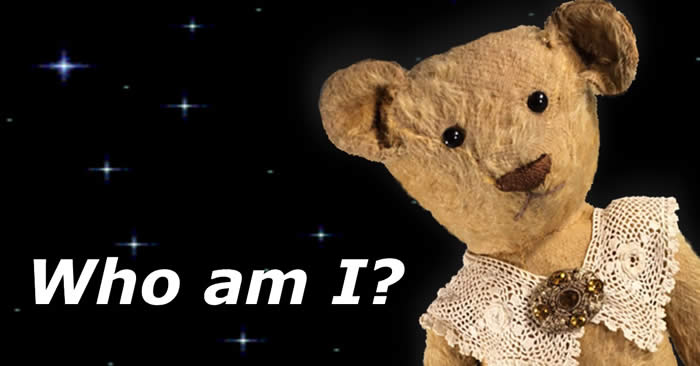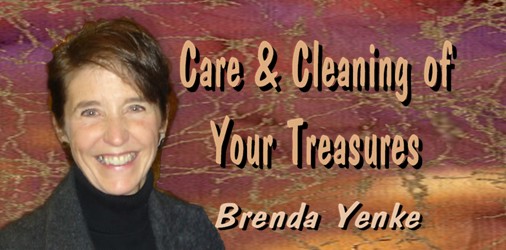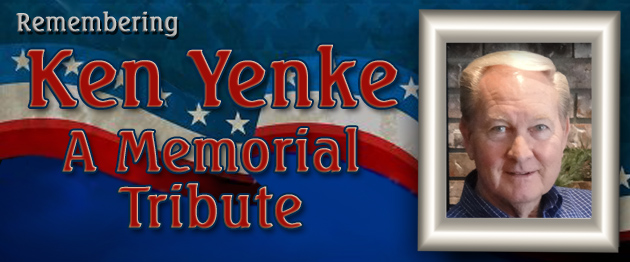 Collectors - if you like reading articles like this, why not subscribe to Bears&Buds?
---
Just $15.00 a year. You'll receive a collector's lapel pin and a password to enter the Collectors' page where you'll find more wonderful articles..
---
Artists
-

would you like to be seen by our worldwide readers each month?
Become a Professional Artist-Member of Bears&Buds today!
Advertise FREE! Your membership password will take you to the B2B section loaded with selling, making and how-to ideas.
---